Tie a small knot at the ends of the scarf
It doesn't have to be perfect. This is fashion, have fun with it.
Throw it over your neck and loop around again.
You will end up with an infinity loop!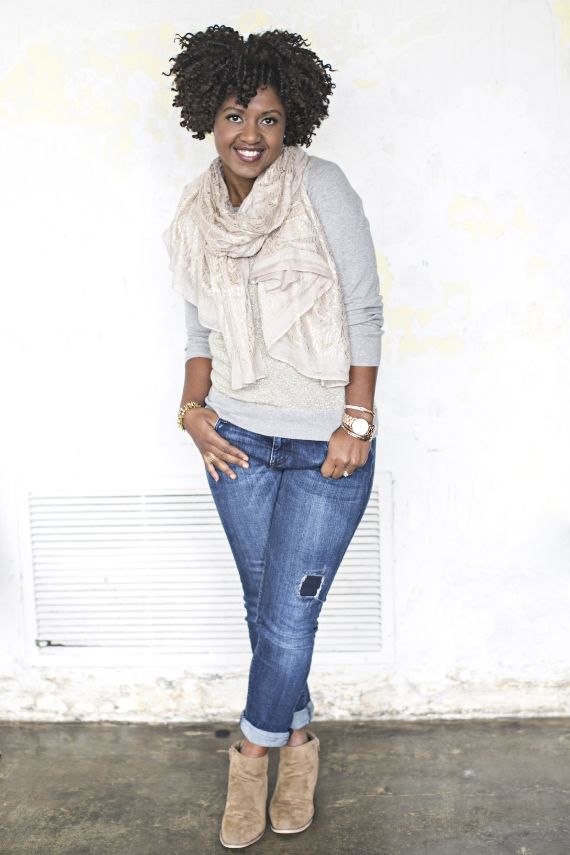 Hi friends. I thought my "real women" friends would want to know what to wear to those holiday parties that will we will be going to. Because frankly, the thought of having to "dress up" to go out can cause us to want to curl up inside a giant pint of Haagen Daz ice cream and never come out. One look at the closet and all we see is multiple sizes and nothing fancy. Never fear mamas, I am here to rescue you. We can still rock the boyfriend jeans or leggings that you love. Glam it up with a scarf, a wrap or a hint of sparkle. Throw on an arm party of bracelets and you are set. Dig out all that old jewelry that you never wear and put it on. I am giving you permission.
Thank you to the lovely
Heidi
for the gorgeous pictures,
Raney O'Keefe
for the make up and
Sarah Pennington
for the fabulously flawless lashes.